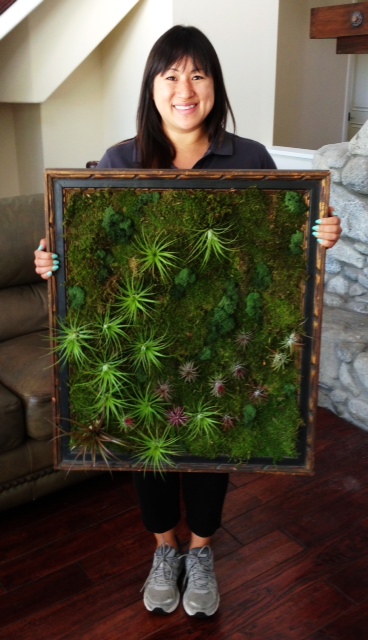 Horticulture has always nurtured me in my life since I was a kid I just never realized where it would take me.  I believe plants enrich our lives and are healing just to be around.  So, when I was introduced to horticulture as a career, I never looked back!
I believe that everyone has the right to live a healthy life and when you are stuck in an office all day looking at a computer screen, a plant can seriously comfort and inspire you!  Over the last 10 years, I have worked in Orange County as a buyer for a retail nursery, became Certified in my industry, won national design awards, and helped run an interior plant company that shared my beliefs and passion.
I have been inspired and have fallen in love with one of the most rewarding careers I can imagine.
~Branching out was a natural step.~
I look forward to continuing to inspire people with creative designs, superior plant service, and living specimens that will enliven your life.
Plants are what we do, but the people are what make it worth it!
LOVE YOUR ENVIRONMENTS! ~ Miko Morita