I just can't get enough of these indoor succulents!  I'm pretty sure it's become an obsession.  I was on my route today and with succulents on my mind, I spotted this little guy and knew he needed to be mentioned.  To be honest I don't know his name, but I really should because I've used him many times before.  I've even used this guy in low light homes and he's pretty bullet proof.  If you see him, snatch him up because not only is he a keeper and loyal, but he's not always easy find.  And a shout out to my client Kathy H. who is an amazing Home Stager, she had the eye to find this guy and placed him in the perfect spot on this entry table.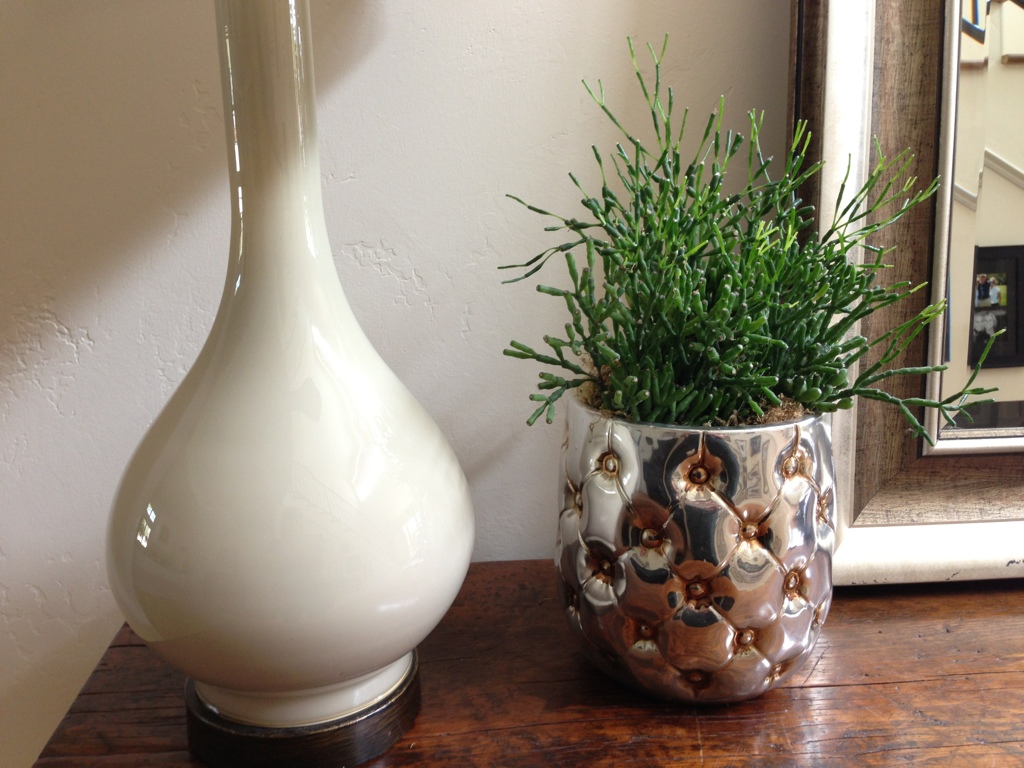 So, last night I was doing my nightly Pinterest browsing and came across this gorgeous Indoor Agave!!!  Love love love!  It made me realize that I haven't played around with this beautiful species enough.  It's on my to-do list, but I imagine since they meet my #1 rule of Indoor Succulent Success ~SLOW GROWERS ONLY~ they would work in your interior space.  One tip on Agaves though, they usually have spiky tips, so place accordingly (ie not in your bathroom, lol).
If you look closely, you'll see that there's also a tall slender Euphorbia ingens in the picture by the stairs along with a Pencil Cactus (Euphorbia tirucalli), which by now hopefully you know is my favorite indoor succulent.  Euphorbias in general should do well indoors and that's why I love this photo so much.  It represents 3 large specimen succulent plants that you can easily use in your interior spaces, home or office.  Impress your friends and your plant maintenance would also be a breeze!  Do we concur, succulents are the best!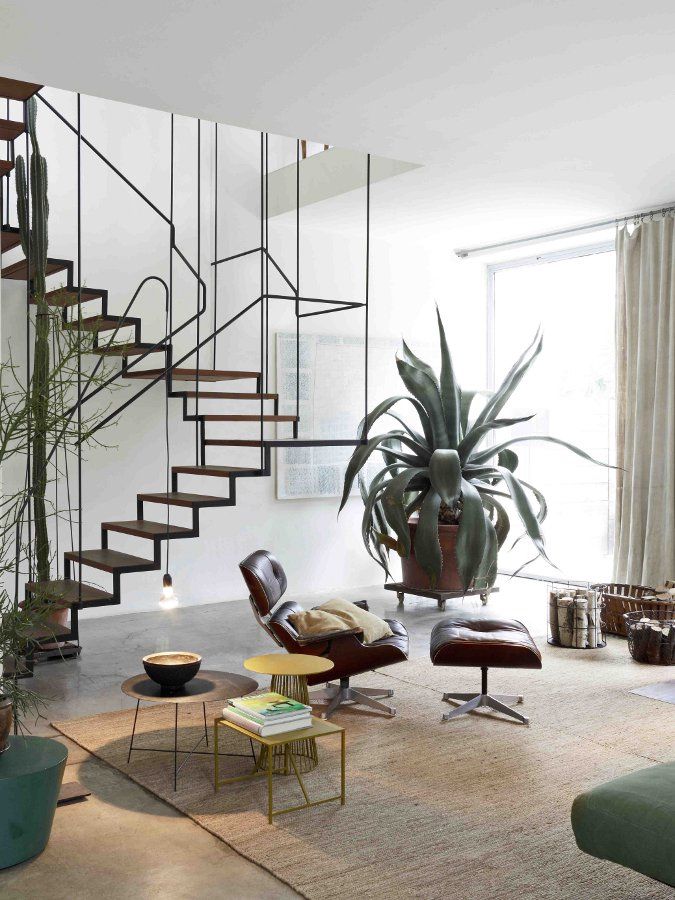 And last but not least, I can't forget about my Tillandsia obsession.  These Air Plants are indeed succulents.  They can handle low to medium light and need little care.  I usually soak mine in water for 3-8 hours every two weeks to keep them fresh, but everyone has a different method depending on the weather and humidity levels.  I've been playing around a lot with this cute Tillandsia Terrariums.  For more pictures, please check out my Living Decor Gallery!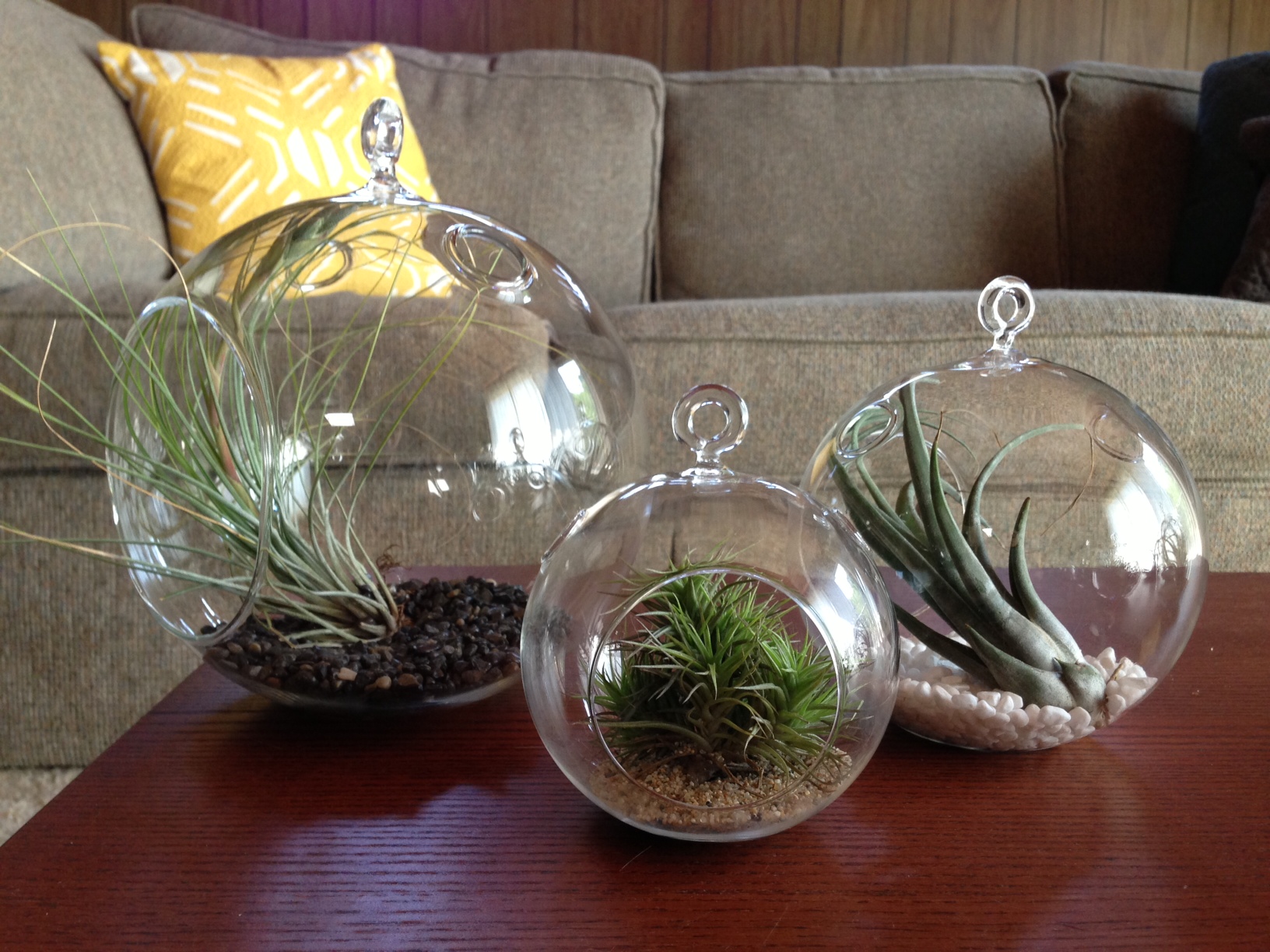 You you didn't read the original article, check it out here.  There's a lot more information on using Succulents Indoors in your Home and Office!