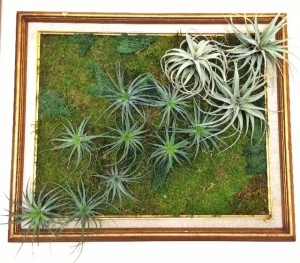 Living walls are all the hype right now, but unfortunately they are not practical for all areas of indoor living.  My client asked me to create a succulent wall for her that was light-weight and easy to hang.  I knew off that bat that the room was too dark for succulents, so that was out of the question. My mind went immediately to Tillandsias aka Air Plants!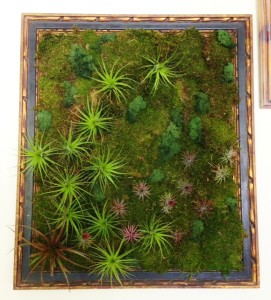 Tillandsias are epiphytes, which are plants that grow without soil.  They also drink water from the humidity in the air, so a weekly mist usually is sufficient for watering.
I used old picture frames to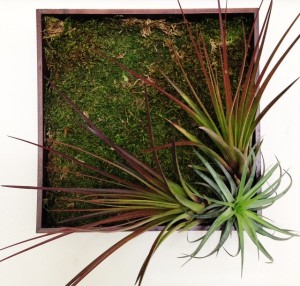 create a unique boarder for the living walls.  I think it adds a lot of character to the 3 pieces.  Although next time, I'd like to try something more modern.
Using two different types of moss also added a second texture to the living wall.  But honestly, there are so many possibilities with this kind of live wall art.  When you don't have to worry about the soil and excess amount of water in the frame, it's almost limitless!
From an interior plant maintenance prospective these are pretty easy and definitely low maintenance.  I bought an Epiphyte Fertilizer that I'm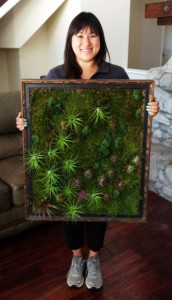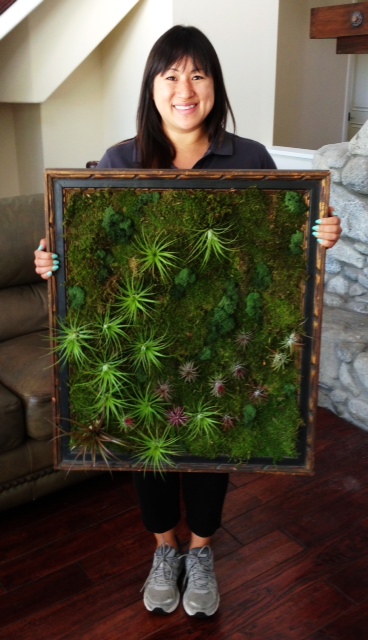 going to mist regularly with.  I think the key is, that if you live in a dry area, you'll have to mist more regularly.  And of course, if you live in a humid area, you don't have to maintain them as often.
Stay tuned for more uses of Tillandsias as Living Walls.  I see many more projects in my near future with these unique plants!