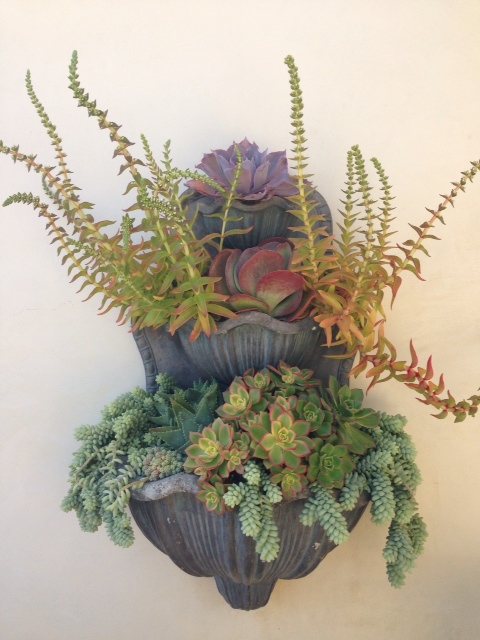 Succulents are your best friend if you live in Orange County and are looking for a low maintenance plant.  They are versatile and can live in almost any type of container with very little water.
Here is a picture of a Succulent Fountain we planted about 3 months ago.  It does not have a lot of root space or soil, but it does have drainage holes (drilled).  The plants are thriving and by not having a lot of root space, the Kalanchoe thyrsiflora (aka Flapjacks) has turned red and the Crassula 'Campfire' is blooming and sprawling all over.  We water this succulent fountain once a week and check for insects regularly.  So far, it has been insect-free and is in full sun by the coast.
Make your boring containers pop by planting succulents around the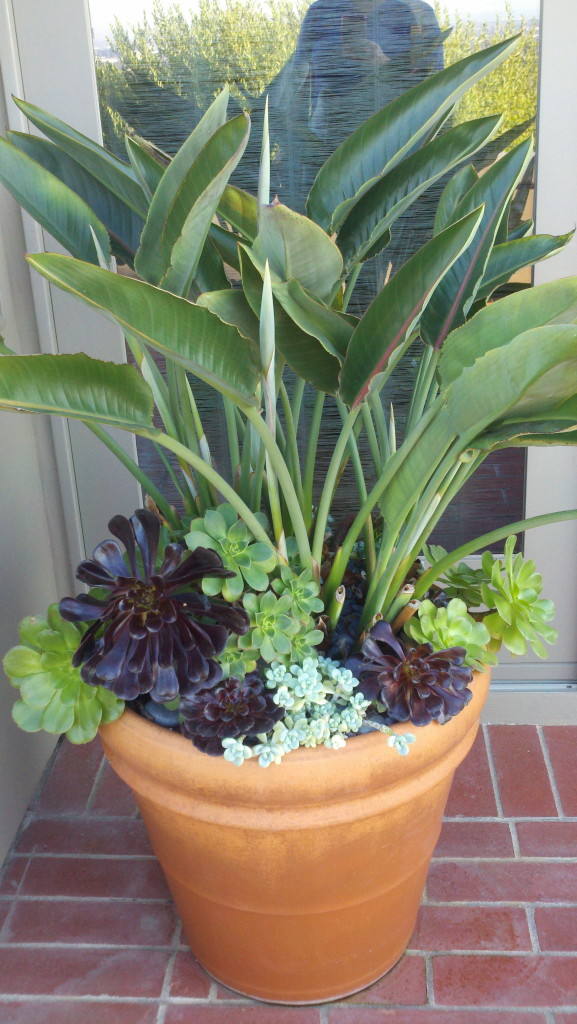 base of your tree, shrub or this bird of paradise plant!  It's one of the easiest and most cost effective transformations you can make to your container plants.  This once boring bird of paradise is now a focal point in the garden.  We took different shades and sizes of succulents with the same basic shape (rosette) and planted them all the way around at the base.  In this container we planted Aeonium zwartkopp, Aeonium urbicum, Aeonium kiwi and Sedum clavatum.  Have fun with it, but it's best to have a plan.  Either stick to a color theme and/or shape theme.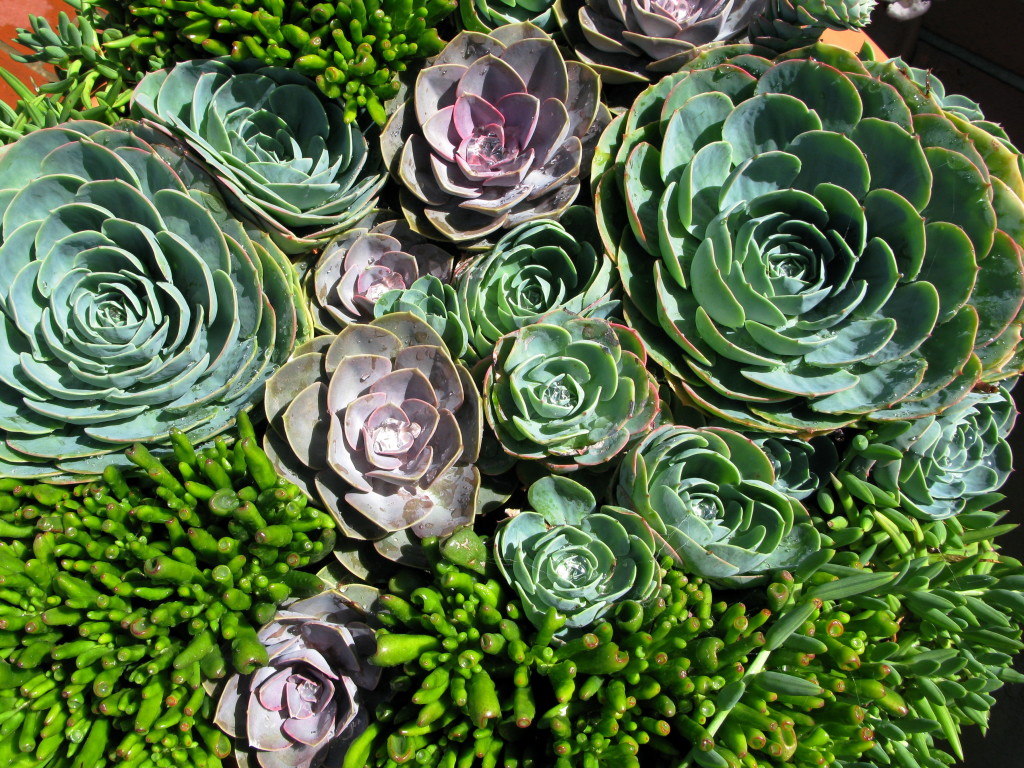 This next exterior succulent container was planted as a flat container landscape in a pot.  As I said before, you should always have a 'plan.'  In this plan, we used the color of the purple Echiveria to create an 'S' shape down the center of the round pot and then we build around the 'S' with a similar Echiveria in blue with Jade 'golem' around the outside for some contrast.  Picking only three species of succulent and repeating them creates a modern design and look.  Creating a living succulent design can be that easy!
My final tip to create a dramatic succulent container garden is to create something spectacular and repeat it!  As you can see these matching tall vase planters have virtually the same succulents planted in each container.  They are lining the entry way to this home in Newport Beach, CA.  As you walk up, you can't help but notice the color, shapes and texture of these interesting plants.  Best part, is their low maintenance and year-round interest!